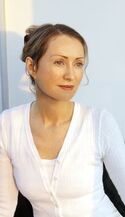 Cornelia Hayes O'Herlihy was born in Ireland as Cornelia Hayes. She is an actress and director,
known for 'Gods and Monsters' (1998), 'Tears of the Sun' (2003) and 'Resistance: Fall of Man' (2006). She has been married to Lorcan O'Herlihy since November 9, 1991. She is also the voice actress of Fiona Belli from Haunting Ground.
Husband Lorcan O'Herlihy is an architect.
Daughter-in-law of Dan O'Herlihy
Sister-in-law of Gavan O'Herlihy, Cormac O'Herlihy and Patricia O'Herlihy.
Niece-in-law of Michael O'Herlihy.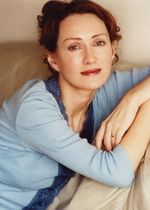 Ad blocker interference detected!
Wikia is a free-to-use site that makes money from advertising. We have a modified experience for viewers using ad blockers

Wikia is not accessible if you've made further modifications. Remove the custom ad blocker rule(s) and the page will load as expected.